SOMETHING KNOW
ABOUT

OUR 
BUSINESS
ADAMCO Plastis your #1 source for all plastic products like(jars , bottles ,caps , and mest pumpes ).We are a dedicated company that Is focus In giving you the finest and premier quality products.
Founded in 2015  ADAMCO PLAST has come
a long way from it s humble beginnings in Borg Elarab , Alexandria which first started to provide all services for (cosmetics companies, medical field and agriculture field ).
We now serve customers all over Egypt and will be extremely pleased to be a part of your company's family.
We hope you enjoy our products as much as we enjoy presenting and providing them to you. If you have any questions or comments, please don't hesitate to contact us.
Air Freshener & Plastic Jar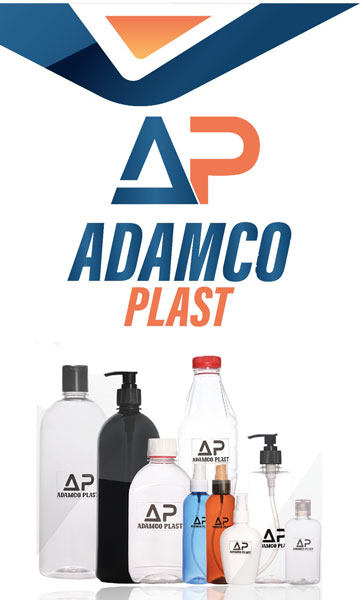 We look at the implementation of our work with high professionalism
By keeping pace with the implementation of the work and its requirements from several technical, engineering and development aspects in order to make it on
Reality to create a better life. We always focus the fullest modern ideas and solutions developed .
We also provide suggestions and ideas for different companies of new packaging forms that are designed and implemented according to
the desire of advanced companies to deal with us as the expertise of our team allows us to meet the desire of all our customers
Provide suggestions and ideas for different companies

New packaging forms that are designed and implemented

The desire of advanced companies

As the expertise of our team allows us to meet the desire
Provide suggestions and ideas for different companies
The desire of advanced companies
New packaging forms that are designed and implemented
As the expertise of our team allows us to meet the desire

Cosmetic and medical Finance Services
Engineers have been appointed qualified technicians to apply the highest quality standards in all our products

Provide all production lines
From the outside with great potential to meet the local and non-local market with high quality that satisfies all customers

Execute our business with high professionalism
By keeping abreast of the implementation of the work and its requirements from several technical, engineering and development aspects